Marin Coastal Bee Co. provides honey bee, yellow jacket and swarm removal services.  Sometimes bees end up making a home where they are not wanted.
Honey Bee Removal
Sometimes honey bees are not so sweet.
Yellow Jacket Removal
Yellow Jackets removed the same way.
Swarm Removal
Price depends on size of swarm.
Bee Relocation
Help the bees find a happy home!
Get a Quote For Your Removal
We can help you relocate the bees to a new home where they can be productive and healthy.  The cost to remove bees depends on whether they are just a swarm that has landed in your yard or have taken up residence in the walls of your house.
We can provide proof of insurance and estimate at no charge within Marin and Sonoma counties.  Other locations may require a reasonable travel reimbursement.
Yellow Jackets (not very friendly bees) are also removed by the same process.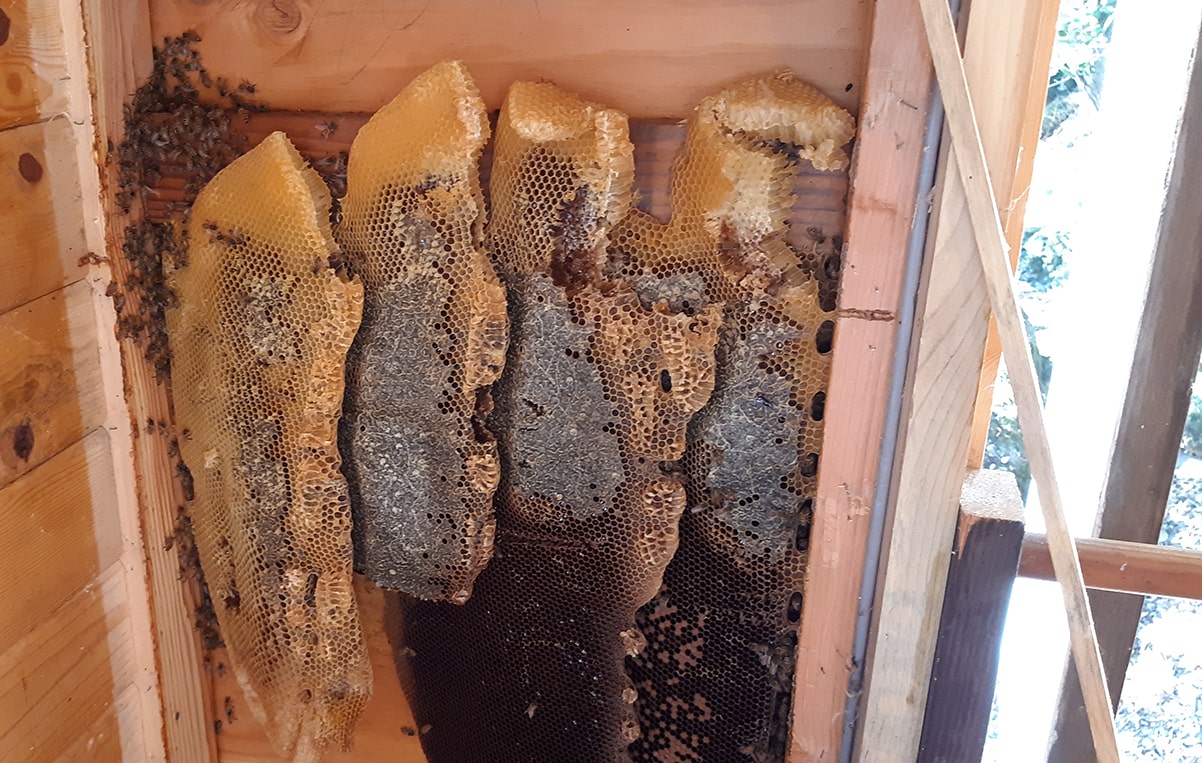 Call For a Quote:
415.871.4662
The bees are relocated alive and given a new home where they can make honey without bothering people. If you see honey bees buzzing around the roof or a wall give us a call for a removal estimate.